Access Control Systems
Whether you're overseeing a single door and a handful of employees or managing multiple locations with a large workforce and numerous visitors, we specialize in crafting personalized access control systems perfectly suited to your unique needs. Our solutions are designed with the adaptability to effortlessly expand alongside your growing business. Your access, your way, every step of the way.
We Open Doors For Your Business
Access control systems are no longer limited to high-security businesses with sensitive assets; they offer advantages to companies of all sizes and across various industries. One notable benefit is the ease of managing employee access. When an employee departs, you can effortlessly log in and remove them from your employee list, instantly revoking their access to your business premises.
Say goodbye to the hassle of collecting keys and changing locks! Additionally, you'll always maintain a comprehensive record of entries and exits. Through our user-friendly software, you'll have real-time access to the log of individuals who have entered and exited your premises, complete with timestamps. Stay in control effortlessly!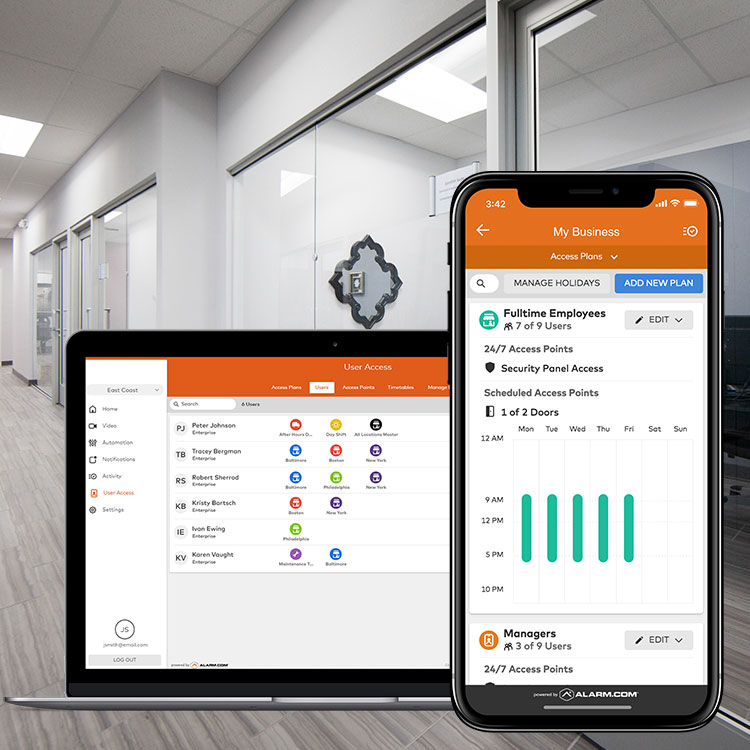 Features & Benefits of Door Access Control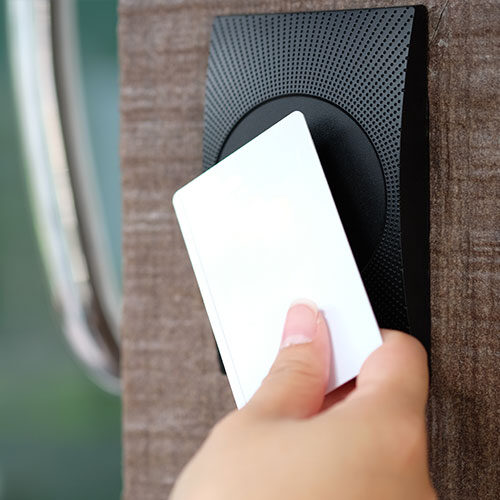 Eliminate Re-Key Costs
An access control system relieves you of the need to change locks and keys when employees leave the company and restricts access to sensitive areas.
Review Entry Logs
The system logs and tracks the identities of those who enter, creating a record which can be combined with recorded video for even greater value.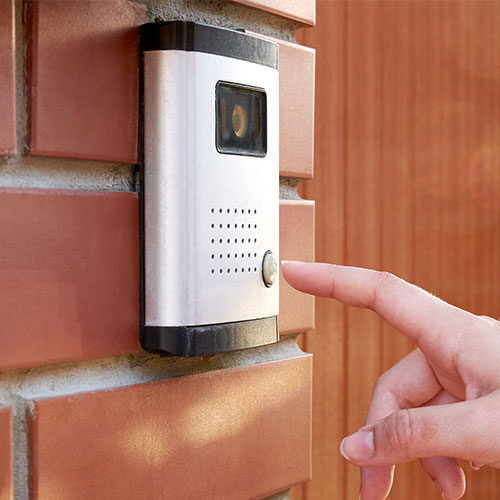 Door Buzzers
A door buzzer entry system is composed of a microphone and keypad unit located at an entrance. The unit is connected to a telephone receiver located inside the building and is activated when a visitor presses the call button on the keypad enabling a two-way conversation to take place.